Die Da Yao

1st Stage Injury/Trauma Treatment
With the onset of a soft tissue injury it is important to recognize that this is but the first stage of 4 stages of recovery in Die Da Yao. It is also important to note that this 1st stage of proper Die Da Yao treatment will determine the degree of full soft tissue recovery. Correct treatment protocols will minimize the later chronic stage which can become debilitating for months after the initial injury, and especially years later in life.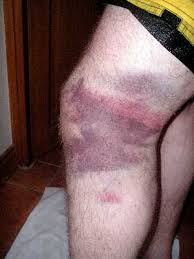 The first-stage of injury is defined as the period in which swelling, pain and redness are prominent. In milder conditions this will usually last 2-3 days. In more severe contusions this period can last 4-7 days.
After the initial trauma, the local blood vessels dilate and blood flows to the region increasing fluids creating the inflammatory process. The result is the swelling, redness and pain associated with inflammation. The Die Da Yao principal of treatment at this point is to move the blood, clear the heat, dissipate swelling and relieve pain.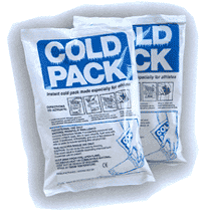 The usual protocol in the West at this point is to ice the injury. However the use of ice would be contraindicated in Die Da Yao. Icing does reduce the blood flow, but according to Die Da Yao principles retards the healing process by creating stagnation at the injury site. Interestingly enough, a number of articles have been published recently in Western Physical Therapy and Sports Massage publications dispelling the use of icing for injury. So, NO to ICE!
What Die Da Yao protocols are recommended then to replace icing and begin the 1st stage of healing? While most people are familiar with liniments, especially warming liniments, few are familiar with the cooling liniments or "Herbal Ice" liniments of Die Da Yao. In using a liniment, or liquid it is referred to as Die Da "Jao" (Jow). The word "Yao" is classical referring to ointments, poultices and salves but is used in the generic sense.
Application of an herbal "Jao" cooling liniment or "Herbal Ice" such as "Cool Brace" and "Cool Brace" Die Da Yao poultice forms the basis of treatment in this first stage.
Heat and compresses are avoided because they aggravate inflammation by dilating blood vessels and encouraging hyperemia. These are always utilized in the latter stages of recovery.

"Cool Brace" Die Da Jao spray on is a combination of Chinese and Western herbs in a soothing base of Which Hazel and Aloe Vera. Chinese herbs such as Frankincense and Myrrh, (yes this healing duo has been utilized in Chinese medicine for thousands of years) combined with other cooling and blood moving herbs, reduce inflammation and pain in conjunction with speeding healing. The addition of Western herbs such as Arnica, Comfrey and Calendula provide a powerful combination to assist faster recovery in this initial 1st stage of healing.
Spraying the "Cool Brace" on several times a day and massaging into the affected area is recommended. If possible, application of a "Cool Brace" soak is HIGHLY recommended at this stage. The soak would consist of a paper towel, or other absorbable pack soaked with the "Cool Brace". Place this over the affected area and fasten with an ace bandage, loosely but firmly applied to keep the soak in place. Keep the soak moistened with Die Da Jao "Cool Brace" throughout the day and evening for the duration of any heat or swelling.
The Die Day Yao "Cool Brace" poultice should be applied at night time thru the next morning. Then repeat the daytime procedure until the 1st stage passes, usually 2-3 days or in more severe cases 4-7 days.
Following these guidelines will lead to a faster recovery and quicker resolve of the injury without the chronic on set which seems to be the usual case these present days.
I have had amazing results with clients, both Human and Equine, in the 1st stage of injury utilizing "Cool Brace" "Die Da Jao". Utilizing this system in conjunction with the next 3 stages of recovery often results in totally avoiding a chronic condition which often reoccurs and leads to debilitation.
Those next 3 stages will be reserved future blogs!