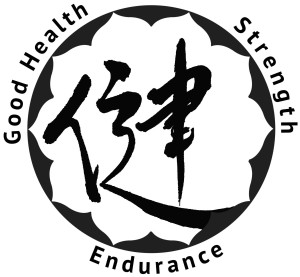 Traditional Chinese Medicine (TCM) is unique in it's theories and therapies. Most practitioners of oriental therapies are familiar with the modalities of Massage (Tui NA), Acupuncture, and Acupressure.
However an important component of TCM is the external use of herbal preparations in conjunction with these bodywork modalties called "Da Die Yao" which translates as Fall/Hit Medicine. The external use of Die Da Yao formulations has a long history, is effective, practical, and has wide indications even in the modern world.
Considering that 85% of the world's population utilizes raw herbs as their primary source of medicine gives credibility to the fact of the healing powers of the herbal kingdom. In the cannons and practice of oriental therapies, only 20% of patients are treated solely through the sole use of manual therapies.
 The additional 80% of clients are always treated in conjunction with herbal formulas, internally, externally, or a combination of both. As noted, these external oriental therapies include Massage (Tui Na), Acupuncture, and Acupressure.
These percentages hold true for practitioners of massage & oriental therapies working with humans and horses. The use of external ointments and liniments in conjunction with human bodywork is referred to in ancient texts as "Die Da Yao", often referred to in the more common western spelling as "Dit Dow Jow".

The external use of herbs has its origins in the ancient Shaolin martial arts schools of China, this was proceeded by the Buddhist monasteries of India and Tibet.  With an impressive clinical history of over 2,500 years, this "Trauma Medicine" or "Hit Medicine", is commonly known in China as "Die Da Yao" or "Jao".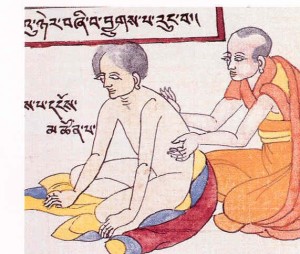 Frequent injuries due to warfare, personal and property protection, personal and sports training injuries gave rise to the specialty of the "Die Da Yao" practitioners. Die Da Yao originates from "Buddhist Herbal Monk Medicine" or "Seng Yi" as practiced by the monks of the Shaolin temples and Tibetan Buddhist monasteries.
"Seng Yi" utilizes methods of healing injuries sustained through physical exertion and  injury with herbal applications. These herbal formulas were passed on orally and in scriptures through the centuries before finally being committed to written western words in the 20th century.
The external and internal use of herbs is often referred to as the missing link in the healing and recovery of the client. This lack of knowledge and understanding of Die Da Jao regulated the use of herbal preparations to the fringes of the western therapy world and dismissed its effectiveness.
Substituted in it's place are cheap (and expensive), diluted, over the counter salves, ointments and liniments. These  products mostly contain capsicum or menthol which creates a numbing effect to reduce pain temporarily. Within the equine world many of the more severe external products depend on skurfing and blistering the skin in the name of assisting healing. These types of applications could not be further from the healing tenets of Die Da Yao as used through the centuries
As it has always been written in the world's healing medical cannons: "First do no harm". This should always be the main consideration in any injury treatments, Human or Equine. The ancient Die Da Yao texts have always extolled this thought.