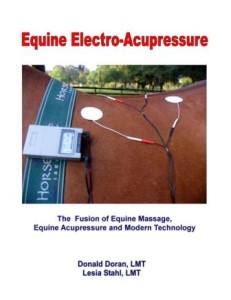 Equine Electro-Acupressure is a must-have DYI book for all competitive equestrians who are dedicated to enhancing their horse's health and maximizing their horse's athletic performance.
This book is designed to teach horsemen and women how to perform Equine Electro-Acupressure treatments on their own horses.
This book features treatment plans, full color photographs and location descriptions of muscle points and acupoints used to treat the following common problems in performance horses:   Upper and Lower Neck, Mid and Lower Back, Shoulders, Hindquarters, Hamstrings, Quadriceps and Stifles.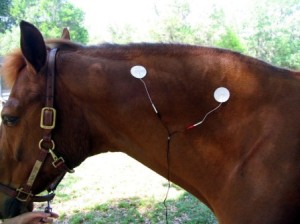 Developed by Equine Performance Consultant, Donald Doran, the techniques presented in Equine Electro-Acupressure are a reflection of Doran's 40+ years of hands-on experience working with a broad spectrum of equine athletes ranging from Kentucky Derby winners to Olympic contenders.  Equine Electro-Acupressure is a hybrid equine bodywork modality that combines modern science and technology with ancient knowledge of massage, energy meridians and acupoints.  The net effect is a fast, effective method of getting a horse out of muscular pain and maximizing his/her athletic performance without the use of drugs, surgery, or invasive procedures.
Doran says, "It is unrealistic to expect performance from a horse that is in pain.  I couldn't imagine having a horse in performance training without the benefit of properly fitting equipment, cross training and frequent equine bodywork.  However, for many horse owners, regularly scheduled equine bodywork is often limited due to lack of availability and/or financial resources.  Equine Electro-Acupressure empowers horse owners with the ability to use this new revolutionary form of equine bodywork for the benefit of their own horses on a regular cost-effective basis".
---
For Home Study you can purchase the book, Equine Electro-Acupressure and the Equine Electro-Acupressure Kit unit for $164 and get FREE SHIPPING!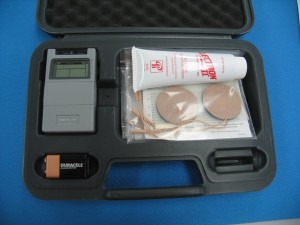 The Equine Electro-Acupressure Kit contains one digital TENS unit, 8 two-inch electrodes, conductivity gel & carrying case. FL residents will be charged state sales tax.