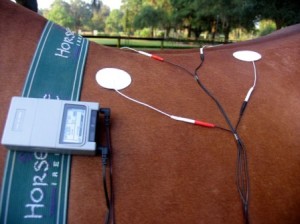 Acupuncture, along with moxibustion, is one of the oldest practices of Traditional Chinese Medicine. Throughout its long history is has continually undergone change in application and innovation. The larger original needles, which often would result in infection, gave way to the smaller stainless individual sterilized needles. Various other innovations in Acupuncture followed as a better understanding of illness and the body, matched with the progress of inventions and Human development.
However, for most modern Americans they will "start" the history of acupuncture in 1972 when then President Nixon's Secretary of State, Henry A. Kissinger, traveled to China accompanied by a journalist for the New York Times. While in China the journalist, named James Reston, fell ill and ended up in a Chinese hospital requiring an emergency appendectomy. To relieve his pain doctors used acupuncture. Intrigued and impressed with the effectiveness of his experience with acupuncture, James Reston wrote about his hospitalization and acupuncture treatment in the New York Times, exposing countless Americans for the first time to acupuncture.
One of the earliest known historical records of modern acupuncture were first introduced in the "The Yellow Emperor's Classic" (Huangdi Neijing) around 100 BC. It is believed that this text was documenting what was already established practice by this time. By the 300s AD, most of the acupuncture sites in use today had been named and identified.
By the end of the Song dynasty (1279 AD), acupuncture had lost much of its status in China. It became rarer in the following centuries, and was associated with less prestigious healing professions. By 1757 a book documenting the history of Chinese medicine called acupuncture a "lost art".
In 1822, the Chinese Emperor signed a decree excluding the practice of acupuncture from the Imperial Medical Institute. He said it was unfit for practice by gentlemen-scholars. In China acupuncture was increasingly associated with lower-class, illiterate practitioners. It was restored for a time, but banned again in 1929 in favor of science-based Western medicine. Although acupuncture declined in China during this time period, it was also growing and evolving in popularity in other countries.
"A major advantage is that Electro-Acupressure can be employed without the use of needles".
In the 20th century in France, with the universal availability of electricity "Electro-Acupuncture" was introduced. This was the first use of inserted Acupuncture needles with the addition of specific electric current running between the needles.
Todays modern practices of Acupuncture and Electro-Stim has continued to evolve with this ancient healing art. The newest innovation is the ability to stimulate Acupoints and soft tissue without the use of skin puncturing needles. This is called "Electro-Acupressure". Far more powerful than "Acupressure", or even needles alone, Electro-Acupressure brings the ancient healing art to the modern age and allows individuals to directly use it for themselves or their horse's wellbeing.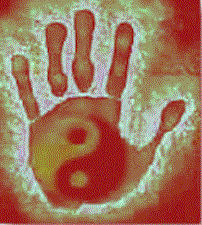 As in use with people, the majority of individuals who utilize acupuncture for their horses do so for musculoskeletal problems, including back pain, shoulder stiffness, neck and stifle (knee) pain. Electro-Acupressure excels at bringing fast relief to these areas with the advantage of not having to insert needles into an already painful area. This advantage can become readily apparent when working with horses whose muscular problems are in a sensitive state. Relief with no downside is now available to all.
Another advantage of Electro-Acupressure is that a practitioner does not have to be as precise as with the insertion of needles. This is because the current delivered through the 2"electrode pad stimulates a larger area than the needle itself. The electric current between the pads stimulates or sedates along the meridian affecting numerous Acupoints as well as the soft tissue bringing relief almost instantly.
Clearly Acupuncture throughout history has continued to evolve. Its modern incarnation of "Electro-Acupressure" has become I believe what the ancients practitioners always sought, the ultimate healing modality for soft tissue problems available to all who seek it out for themselves and their horses.